The F-35 Lightning II Joint Program Office (JPO) leads the life-cycle program management of the F-35A, F-35B, and F-35C: the fifth-generation joint strike fighter air system of choice for the U.S. Air Force, U.S. Navy, U.S. Marine Corps, international partners, and foreign military sales customers.
The mandate of the JPO is to deliver a capable, available, and affordable air system to the warfighter - outpacing key competitors to win tomorrow's high-end fight as we develop, deliver, and sustain war-winning fifth-generation capabilities at high-end fourth-generation costs.
The JPO ensures that the F-35 is lethal, scalable, adaptable, and capable of competing and keeping the warfighter one step ahead of aggressors.
The JPO ensures that the F-35 is operative and parts are available when needed. The long-term goal is an environment of comprehensive sustainment excellence that includes initiatives to keep parts on wing longer, maintain appropriate spares, and enhance repair capability and velocity.
The JPO ensures that the F-35 is affordable for the U.S. services, international partners, and customers through cost reduction across the acquisition life-cycle.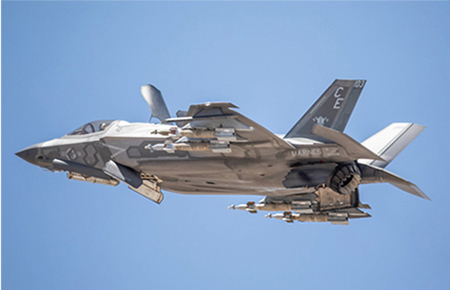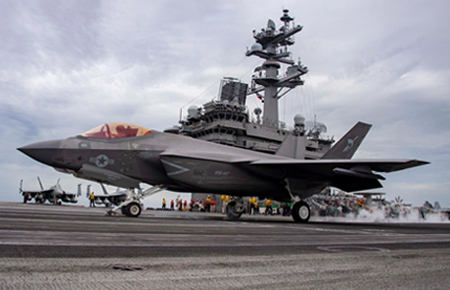 The F-35 remains the cornerstone of the future fighter fleet. It is the world's most lethal, survivable, and connected joint strike fighter. It enables the warfighter to dominate the skies in the most challenging combat environments against the world's most unpredictable adversaries.
The F-35 was designed to replace a multitude of aging fourth-generation U.S. and international platforms with unmatched fifth-generation capabilities.
For the men and women of the F-35 enterprise, the platform's impact is real - the F-35 makes a difference every day. Through current operations around the globe, the enterprise continues to prove the unprecedented technology of the F-35.
---
International Participation
The F-35 Lightning II Joint Program Office (JPO) is the United States Government representative and implementing agency for the F-35 Production, Sustainment and Follow on Development Memorandum of Understanding (PSFD MOU) between the countries.
F-35 Partners:
United States
United Kingdom
Italy
Netherlands
Canada
Australia
Denmark
Norway
F-35 Foreign Military Sales Customers
The JPO has signed Foreign Military Sales (FMS) Letters of Offer and Acceptance (LOA) with the following countries:
Israel
Japan
South Korea
Belgium
Poland
Singapore
Finland
Switzerland
Germany