The Joint Strike Fighter (JSF) Program, formerly the Joint Advanced Strike Technology (JAST) Program, is the Department of Defense's focal point for defining affordable next generation strike aircraft weapon systems for the Navy, Air Force, Marines, and our allies. The focus of the program is affordability -- reducing the development cost, production cost, and cost of ownership of the JSF family of aircraft.
---
The JSF will fulfill stated Service needs as follows:
U. S. Navy First day of war, survivable strike fighter aircraft to complement F/A-18E/F
U.S. Air Force Multirole aircraft (primary-air-to-ground) to replace the F-16 and A-10 and complement the F/A-22
U.S. Marine Corps STOVL aircraft to replace the AV-8B and F/A-18 as their only strike fighter
United Kingdom Royal Navy & Royal Air Force STOVL aircraft to replace Sea Harriers & GR.7s as a supersonic strike fighter
Other Countries Potential JSF customers include current operators of F-16, F/A-18, and AV-8B
---
Prior to the start of System Design and Development (SDD) in Fall 2001, the program facilitated the Services' development of fully validated, affordable operational requirements, and it lowered risk by investing in and demonstrating key leveraging technologies and operational concepts. Upon SDD contract award to Lockheed Martin on 26 October 2001, the program embarked on full development of three affordable and effective JSF variants.
---
Field Activities
The Department of the Air Force and the Department of the Navy support the F-35 program with their own civilian and military personnel. Program personnel are assigned from each branch, some may work in the program office in Arlington, Virginia, but most are employed at their home bases across the United States. The Field Sites most heavily involved with the F-35 program are:
Edwards Air Force Base, California
Eglin Air Force Base, Florida
Naval Air Station Patuxent River, Maryland
Naval Air Warfare Center, California
Wright-Patterson Air Force Base, Ohio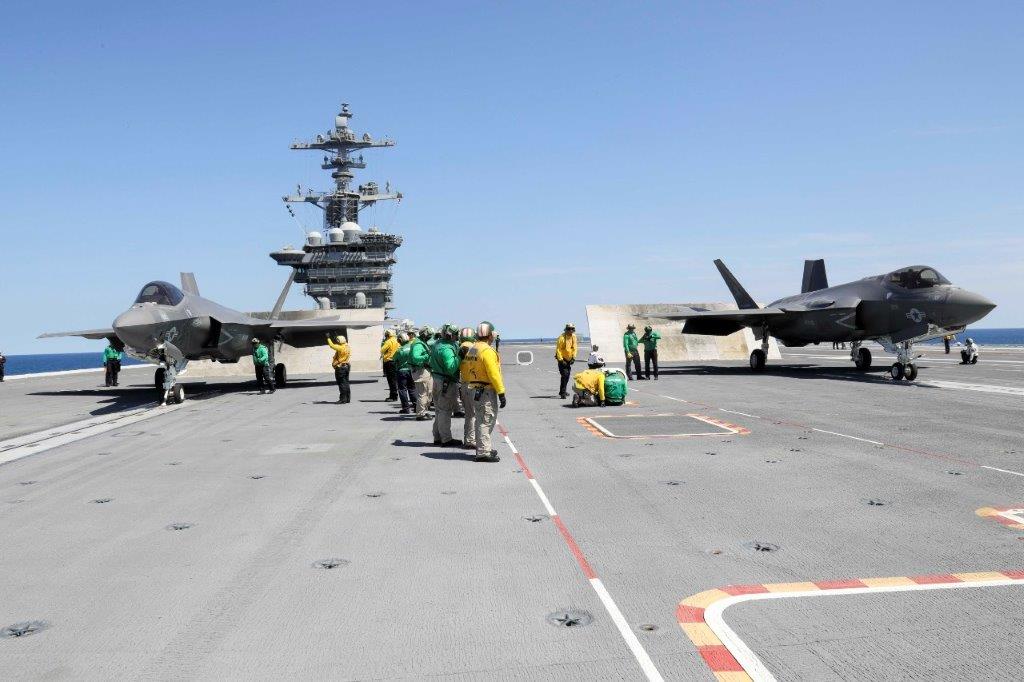 ---
International Participation
The F-35 Lightning II Joint Program Office (JPO) is the United States Government representative and implementing agency for the F-35 Production, Sustainment and Follow on Development Memorandum of Understanding (PSFD MOU) between the countries.
F-35 Partners:
United States
Great Britain
Italy
Netherlands
Canada
Australia
Denmark
Norway
F-35 Foreign Military Sales Customers
The JPO has signed Foreign Military Sales (FMS) Letters of Offer and Acceptance (LOA) with the following countries:
Israel
Japan
South Korea
Belgium
Poland
Singapore